Home

products

iPhone to Android Transfer
sc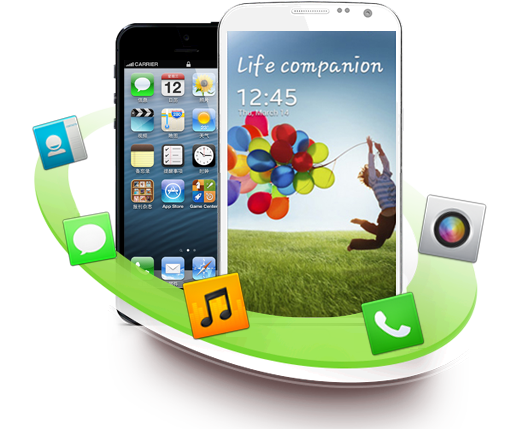 iPhone to Android Transfer
Version: V3.1.2

iPhone to Android Transfer offers the best and easiest way for those who want to switch from an old phone to a new one very quick without any data loss. It is an almighty data transfer tool that is able to transfer Contacts, Call logs, SMS, Photos, Music, Video and even Apps, between iPhone and Android devices.
2013-08-20 What's new of iPhone to Android Transfer v3.1.2


1. Fixed several bugs on driver installation.
2. Improved the stability of device connection.
3. Tested the new released devices from Lenovo, HTC, LG, etc.


[Screen Shot]

System requirements:
Windows 8/7/Vista/XP
Intel Core2 Duo 2.4GHz processor or higher recommended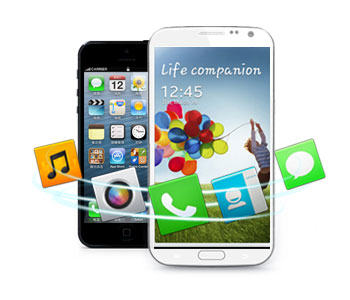 An Almighty Data Transfer Tool Can It Be.
iPhone to Android Transfer is a carefully designed data transfer tool that assist you with data transferring such as Contacts, Call logs, SMS, Photos, Music, Videos and even Apps. Almighty because it pays attention down to the last detail. Take contacts as an example, iPhone to Android Transfer moves not only the name and number, but also every detailed information of your contacts like title, company, email, address, etc.
Perfectly Compatible with All iOS and Android Devices
No matter which device you intend to switch from or to, as long as they are based on iOS and Android, iPhone to Android Transfer is the perfect program that you should turn to. It is capable of transferring your data from iPhone to Android, Android to Android, Android to iPhone, iPhone to iPhone. What's more, it is also a wonderful media file manager. You could use it to transfer all your music and videos among your iPad, iPod and iPhone.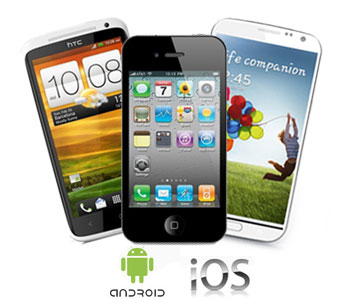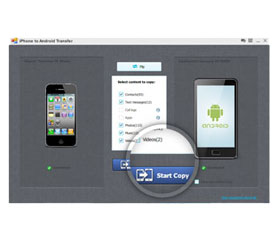 One Click Is All You Need
Manually copying and pasting all contacts info, files and else from an old phone to a new one could be devastating. Especially for iPhone users, information on iOS are usually protected and encrypted, which means not so easy to access. iPhone to Android Transfer, however, saves all that trouble and offers you the easiest way. It takes one click only and the rest is waiting for it to be done.